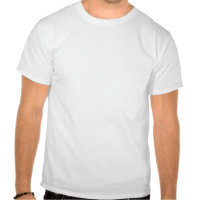 A couple of months ago I had a good email exchange with a friend concerning many things including whether the existence of God can be a concluded from logical arguments. Anyone familiar with me knows that I do not see God as a logical necessity, but rather as something approached with faith.

In one exchange with my friend, I blithely quoted Psalm 3:5:

"Trust God with all your heart and lean not on your own understanding...."

I was taking a bit of a pot-shot, hopefully with good humor, pointing out that his basic belief was that we can trust our own understanding.

His reply was, "You've got to believe in Him first."

I disagree with this.

I do not think that faith requires a belief in a specific version of God. So does faith require any beliefs? I do think there is at least one - an acknowledgement of human limitation. I firmly believe that I do not know everything! The implication of recognizing our limitations is also to recognize a gap in our knowledge of things. To me, the attitude with which we approach this gap is what defines faith. Faith is when we open ourselves to possibility with an attitude of trust.

This is not just relevant within a religious framework. Consider a practical problem - say a problem with a co-worker. Is it better to worry about it a lot? Or to approach it with an attitude of faith - a sense of trust that this problem will untangle itself in some way? Herein lies the beauty and the danger of faith. The beauty is that it puts us in a better frame of mind, making our experience much more pleasant. The danger is that I think faith can lose this affect without action. The relationship between faith and works is a major consideration in the New Testament and in all our lives. But I think it can be argued that faith can contribute to an attitude that makes positive works more likely. In fact, a complete lack of faith usually results in emotional paralysis in my experience. There is great freedom in recognizing our limitations, relaxing, controlling what we can, and having faith concerning what we cannot. I am thinking serenity prayer.......


Here is my tentative definition:

Faith is a recognition of human limitation followed by an attitude of openness and trust towards the unknown. I do not define it as intellectual submission to a specific dogma.

Therefore perhaps a person could say with a clear conscience that she has faith in God, even if she does not know exactly what God is. Or - "I am not sure in what sense I believe, but I do have faith in whatever it is that IS."

What do you think?